Handyman services provider
[email protected] send us any questions
58 Bergen Ridge Road, second floor,North Bergen, NJ, 07047
Looking for professional installation services for your home or business? Look no further than our team at Aksestroy LLC. We specialize in both interior and exterior installation, kitchen and bathroom renovation, deck and pavers installation, bathroom renovation, handyman services... Our experienced technicians use high-quality materials and techniques to ensure a flawless finish that will last for years to come. Contact us today to discuss your home improvement needs and receive a personalized quote.
About Us: Who We Are and What We Do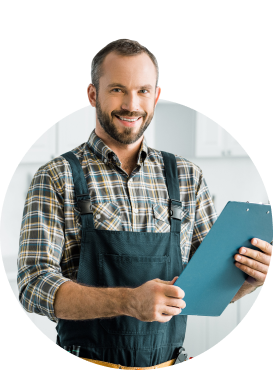 At Aksestroy LLC, we are a team of experts driven by excellence and a passion for providing high-quality services to our clients. We specialize in residential and commercial renovation, handyman and assembly services offering a wide range of solutions that cater to the unique needs of our clients. With years of experience in the field, we have built a reputation for reliability, professionalism, and exceptional customer service.
Our team is composed of skilled professionals who have undergone extensive training and garnered years of experience in their respective fields. Each member of our team brings a unique set of skills and expertise to the table. We believe in fostering a collaborative team environment that promotes creativity and innovation, which allows us to continuously improve our services and deliver top-notch results to our clients.
Whether you're a small business owner or a large corporation, we have the tools, resources, and expertise to help you achieve your goals. Our solutions are tailored to your specific needs, and we work closely with you to understand your business objectives and develop a customized plan that addresses your challenges and maximizes your opportunities. At Aksestroy LLC, we are dedicated to empowering our clients to succeed, and we are committed to providing the highest level of service and support throughout every step of the process.




Discover Our Story: The Local Handyman Services Near You
Provider to a leading handyman and assembly services company in the area.
Aksestroy LLC started as a small handyman services provider in the local area. We began by providing basic handyman services such as repairs, maintenance, and installations to homeowners and small businesses. Over time, we expanded our services to include more complex projects such as residential and commercial renovations, pergola installation, shed installation, and above ground pool installations.
As our customer base grew, so did the demand for our services. We continued to invest in our team, equipment, and resources to ensure that we could meet the evolving needs of our clients. Our dedication to quality service and exceptional customer support earned us a reputation as a trustworthy and reliable partner for our customers.
Today, Aksestroy LLC is a leading handyman and assembly services company in the area. We are proud of our roots and the hard work that went into building our business from the ground up. As we continue to grow, we remain committed to providing the same level of personalized service and attention to detail that our customers have come to expect from us.
Whether you need a local handyman for basic repairs or a team of professionals to handle a complex renovation project, Aksestroy LLC is here to help. Contact us today to learn more about our services and how we can assist you with your next project.